The Moscow Kremlin Museums received three valuable documents of the 17th and 18th centuries.
The Moscow Kremlin Museums received three valuable documents of the 17th and 18th centuries from the philanthropist Ulvi Kasimov as a gift.
On December 24, 2019, three most valuable documents of the 17th and 18th centuries were officially conveyed from the philanthropist Ulvi Kasimov to the Moscow Kremlin Museums - two letters of grant from the patriarchs Filaret and Josaphat and extracts from the plat books. These documents were created at the Kremlin, and were then kept in personal archives abroad for a long time.
These are exceedingly rare documents that can initiate an interesting study, Tatyana Tutova, Head of the Manuscripts and Archival Funds at the Kremlin Museums, reported the TASS on Tuesday. «There is a collection of about 300 letters of grant to the servicemen at the Historical Museum, but there are no patriarchal letters. There are patriarchal letters in the collection of Pyotr Shchukin but they are later ones,» said Tutova. The recipients of these letters came reportedly from the least studied service class of the Patriarchal Order until now. The lands that were granted to them were under the jurisdiction of the Patriarch.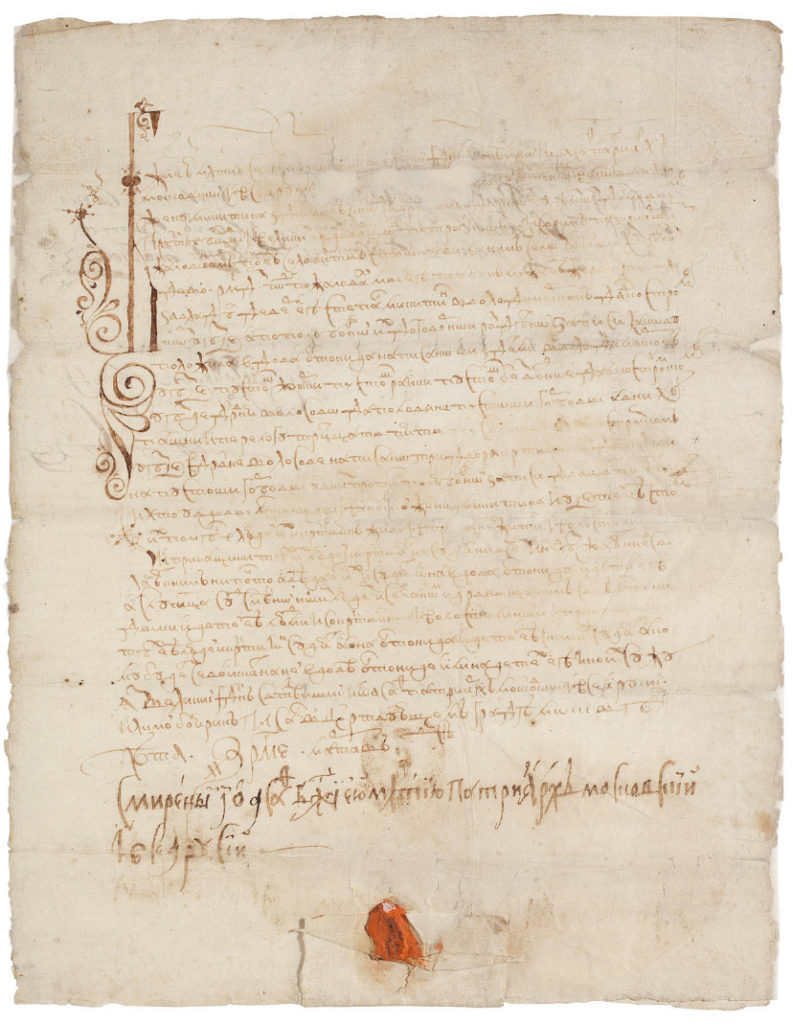 Two rare «letters» written on behalf of the first tsar of the Romanov dynasty, Mikhail. The first was written by his father Filaret, the Moscow Patriarch (1619-1633), whom Boris Godunov forced along with his wife to take the monastic vows and banished to the north. This letter grants the position of "landowner" to Stepan Mikitin, probably the former oprichnik of Ivan the Terrible (various members of this family were known to be registered as such). The land was lo cated in Kostroma uyezd, an important commercial area on the banks of the Volga, around the centre of the city of the same name that was then a part of the Moscow Principality. The second document is unusual since it evidences of the transfer of land to the descendants of Stepan by inheritance instead of its automatic return to the state after his death. During the Time of Troubles, starting from the reign of Boris Godunov and until the election of Mikhail Romanov, the land was granted by various authorities without any system, the countryside was in complete disorder, and the population did not have any leader. Both patriarchs exercised sufficient power to establish order in this situation. The tenancy and control of land and peasants comprised the key issues during that period.